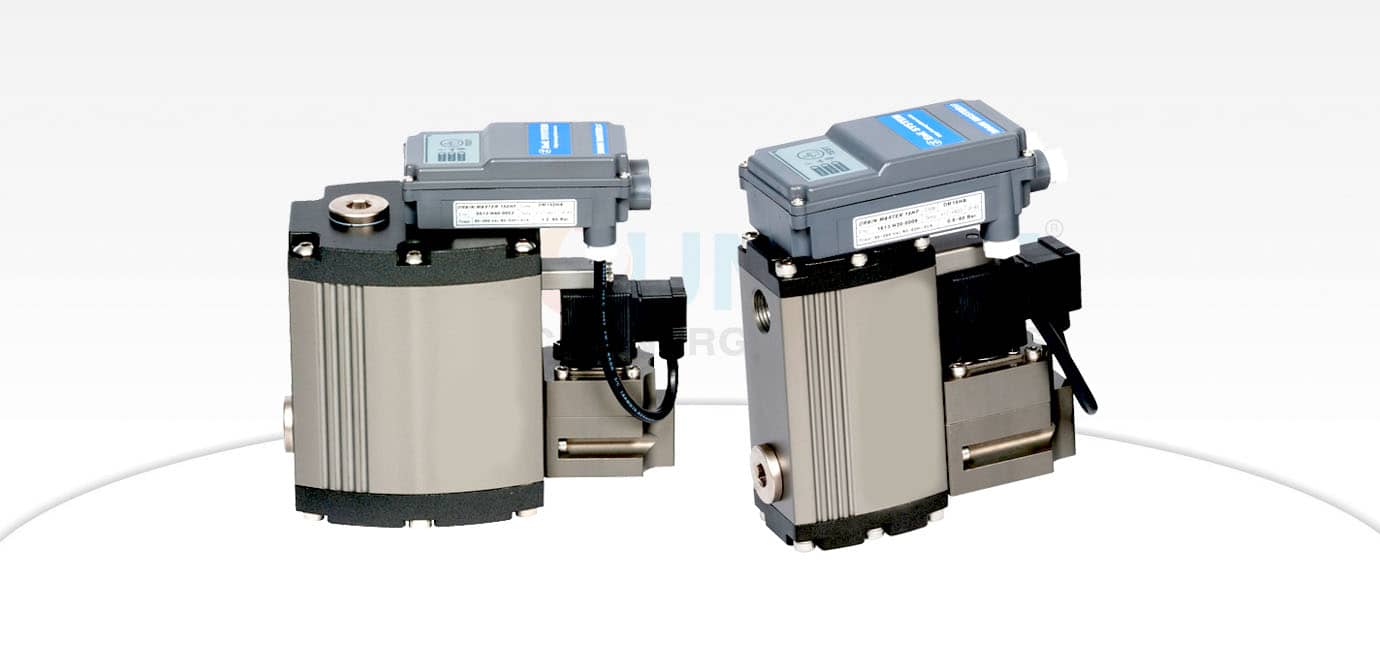 High-Pressure Drain Valve With Zero Air Loss Auto Technologically developed Zero Air Loss Solenoid Valve Type is primarily used for controlling the rate of flow in both fluid and air powered tools, motors and systems. Here, condensate collects in the container housing and valve remains closed and leak proof. As the container is filled to the upper or high-level sensor point on the solenoid valve lifts the plunger because of magnetic flux, which is generated by the activated coil.
The solenoid coil is manufactured using very good quality winding and a strong gauge of copper wire. The plunger and sleeve the assembly is manufactured using extremely high-quality stainless steel ensuring that there is no corrosion ensuring that there will be no leakage all malfunction at any cost even at extremely low or uneven pressure ranges. The alarm function ensures compete for feedback and support Even at remote locations.
Feature :
Air leakage is so little that the economic effect is excellent,
and recovery of investment expenses is fast.
Outlet diameter is large (Inside diameter 12mm) so there is no choking.
All operations are automated so no settings required.
Model varies from small to high high-capacity according to the capacity of using a compressor.
Self-cleaning mode automatically takes over in the event of a blockage which purges the value.
No maintenance is required.
| Technical Data | | | |
| --- | --- | --- | --- |
| Application Temp' | -25 ~50℃ | Power | 110, 220Vac(±10%) 50~60Hz |
| Weight | 0.4kg | Switching Temp' | On/+5 ~ Off/+15℃ |
| Threaded Connection | G1/2" | Power Input | Pac < 125W |
| Material (Heating Cartridge) | Stainless Steel | Cable Cross-section | 3 X 0.75mm |
| (Connecting Cable) | PVC | 220Vac/125W | Order ref. : A DM 00-1 |
| Operating Pressure(max) | 60 bar | 110Vac/125W | Order ref. : A DM 00-2 |