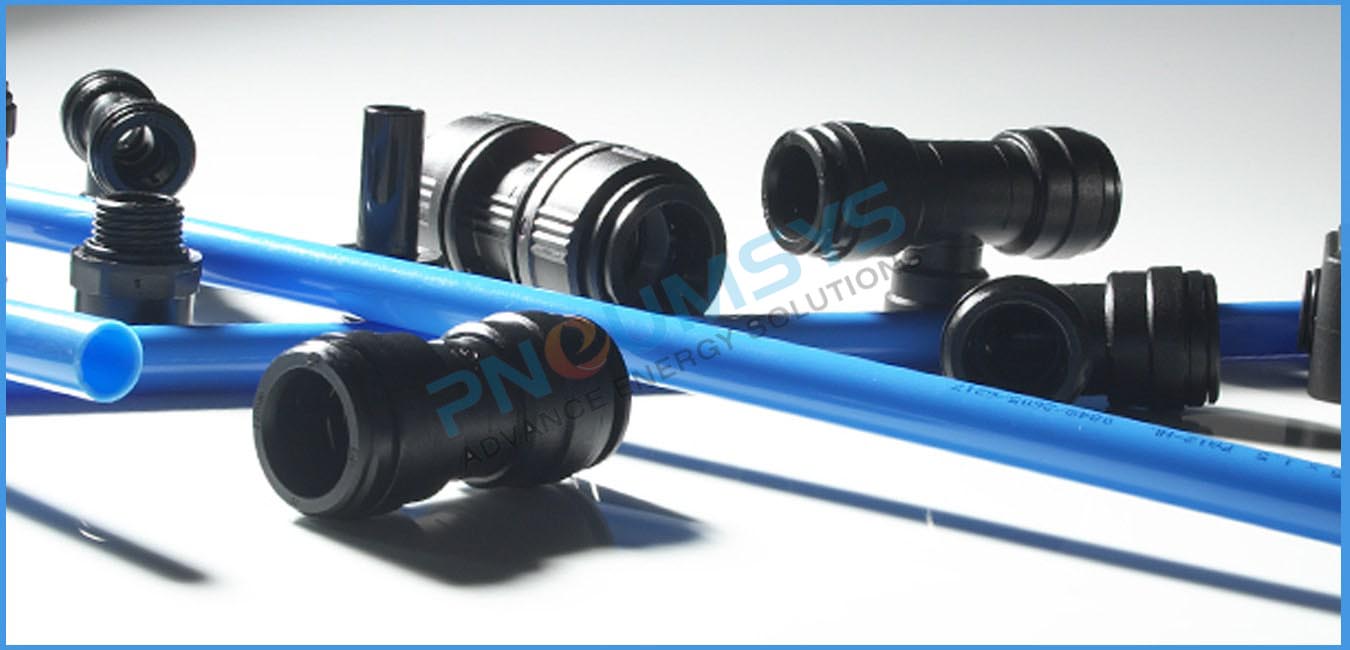 We offer a range of push-in fitting and pipe that provide ideal and easy connection for compressed air system.
A John Guest compressed air system can be installed quickly and easily, compared with other installation methods, delivering achievable time savings of at least 50%. Offering a wide assortment of both metric and imperial fittings along with tubing and accessories, the John Guest air systems deliver the necessary solutions to a range of installation challenges.
The fittings are produced in either a tough engineering plastic material or in brass in sizes 12mm to 32mm. They are intended for use with nylon, copper or aluminum pipe.
Features :
Safe, secure, leakproof
Installation time reduced by at least 50%
Easy to alter or extend a system
Lightweight and easy to handle
No corrosion reduced maintenance
Applications :
Aluminium Pipe and Plastic fittings from M5 to 32mm
Compressed Air
Vacuum
Inert Gases
A Push fit system of fittings and pipe which means a compressed air system can be installed quickly and easily with much reduced production down time. it is also easy to rearrange and extend a system.